Usually the awardings show is a chance for those who turn up to walk away with a gong, but this year several acts and presenters took is targeted at the President-elect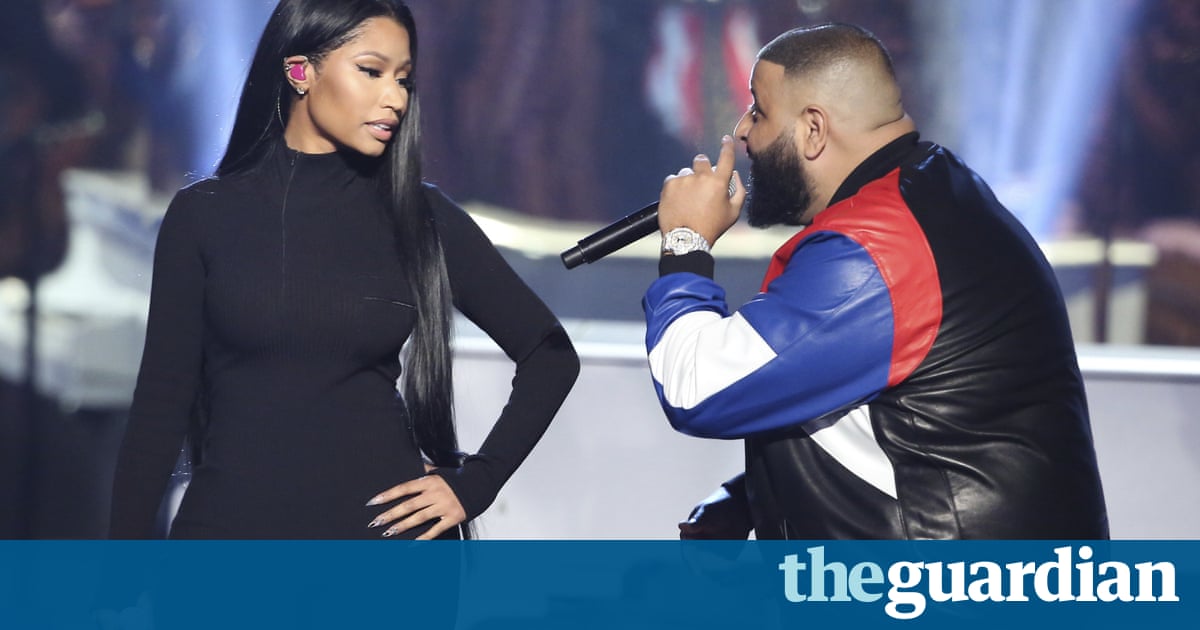 Give credit to the American Music Awarding for being honest. The depict, which operated its 44 th edition on Sunday night, eschews best accolades, instead honoring favorite artists and songs; nominees are culled from sales , not artistic pretensions, and the wins are determined by online polling. Its objective? To be a blithe celebration of the root word of pop, dedicating awards to artists who show up.
But 2016 isnt a typical year, and Green Day the Bay Area punks turned alt-rock elder statesmen illuminated up the night with a protest of United States president-elect Donald Trump. During a speedy run-through of their rumbling single Bang Bang, from their recent album Revolution Radio, the band inserted a bit of Born To Die, a 1982 single by the Texas hardcore outfit MDC that was updated a few weeks ago; that songs original opening chant, No war , no KKK , no fascist USA, was amended so that it called out Trump.
References to the current political situation peppered the night: Supermodel Chrissy Teigen made a bleeped-out reference to the really interesting, fucked-up, fucking election while she introduced her husband John Legends performance of the anthem-in-waiting Love Me Now, mogul-slash-reality starring Mark Cuban and brassy-voiced Tony winner Idina Menzel cracked gags about not being invited to the inauguration, Sting accepted his Merit Award with a speech calling himself a musical migrant and co-host Jay Pharoah offered up a few wince-worthy Trump impersonations. But for the most proportion, the night remained reasonably on message, showcasing a clutch of the songs that have been predominating radio playlists and streaming-music charts for much of 2016 amidst awkward adoption speeches and cheesy laugh line delivered by Pharoah and co-host Gigi Hadid.
Bruno Mars kicked off the present with 24 K Magic, the lead single from his just-released album of the same name. That tribute to 80 s robo-funk might be in the model of his mega-collaboration with producer Mark Ronson, Uptown Funk, but its represent one of the few big singles this year to have something resembling a heartbeat and Marss infectious energy and performance chops served as a high bar for the rest of the show.
A couple of moments reached the openers energy. Princes sister, Tyka Nelson, devoted a fiery, teary speech accepting the Top Soundtrack award for Purple Rain, which got a sales jolt when the storied pop genius passed away in April. Selena Gomez accepted favorite pop/ rock female artist with an emotional speech talking about her return from the success-borne verge. Fifth Harmony powered through the girl-power anthem Thats My Girl amid post-apocalyptic rubble.
Read more: www.theguardian.com