Shaunae Miller of the Bahamas won the womens 400 m final with a diving finish, preventing American Allyson Felix from capturing a fifth Olympic gold medal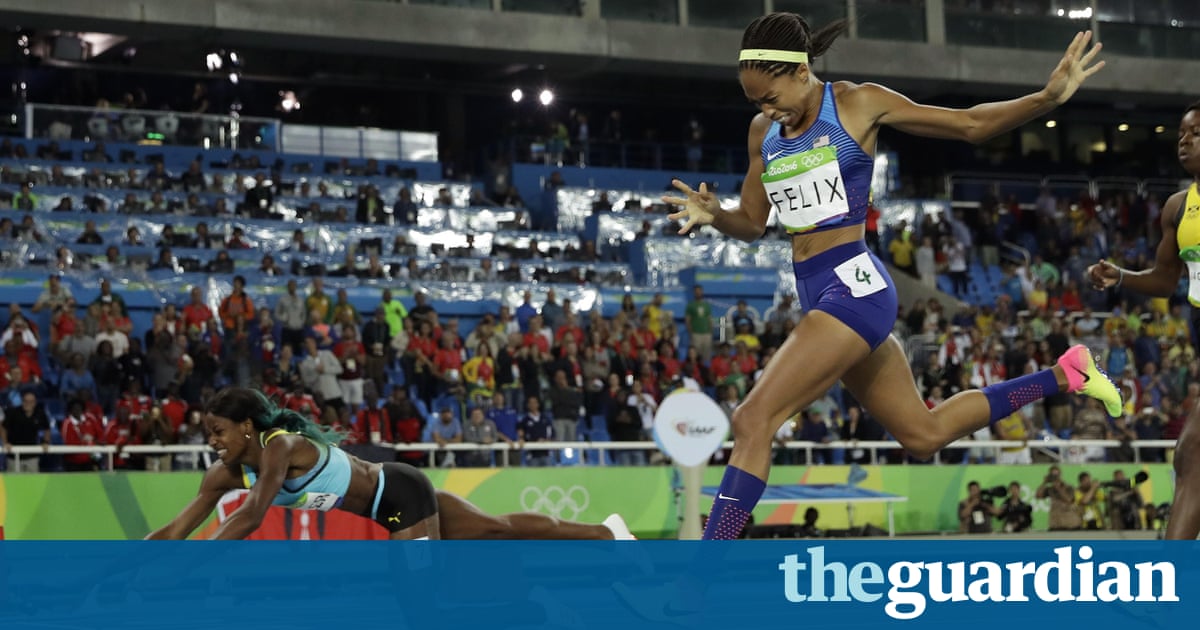 With the finish line approaching and an Olympic gold so close she could almost touch it, Shaunae Miller of the Bahamas dived. She sprawled across the hard, blue Olympic Stadium track without genuinely knowing why she had said and done. Her intellect was blank. Her body was cut, with skin torn away merely below her right ribcage, her right elbow and three places on her legs. But she didnt feel them. Her body was numb. She couldnt move.
All she knew was that she had run the race of their own lives, the 400 m at a shine, beautiful pace and now she was staring at the stadium illuminates unsure what to think, only wanting lie of the cool wet way because she had no energy left. Then she heard her mom screaming from the stands. Get up! Get up! And this was how Shaunae Miller learned she had won Olympic gold. Later, there would be time for the details.
She would learn she had beaten American track legend Allyson Felix by the length of her lunging limb, or 0.07 seconds. But at that moment she couldnt digest her success, her dream achieved. I was believing, Oh my gosh, I am lying on the ground right now, she said. And yet neither her moms pleas nor a gold medal would pull her to her feet. She had plunged onto the stadium floor to win an Olympic race and it was there she wanted to stay.
An hour after her victory she still seemed perplexed as to why she hurled herself across the finish line in the first Olympic medal race of her life. It was instinct, a reaction, a response to seeing Felix in her peripheral vision. But, hey, I got a medal out of it, she said.
When she finally stood up, several minutes after the race, she found her body had cooled. This is when she took account of the injuries from her diving, the bloody spots on her torso, elbows and knees. She felt them all. Oh gosh did I cut myself up? she asked. Somehow she didnt intellect.
Read more: www.theguardian.com